Sustainability Management
PChome firmly believes that every entity in the greater community is a stakeholder. Our operations are dependent on the well-being of every person. In line with the United Nations Sustainable Development Goals (SDGs), PChome actively leverages the influence of e-commerce platforms to not only meet customer demands but also to consolidate intra- and extra- organizational powers to build a society that benefits everyone.
ONE PChome blueprint for sustainability
As a renowned leader of online shopping in Taiwan, we actively adopt strategies to meet the different needs of our customers in their daily lives, such as expanding our brand development, engaging in cross-industry alliances, integrating our online and offline resources, and consolidating the services and resources of enterprises across various domains. While developing our business, we attach great importance to society and to realizing enterprise sustainability. Grounded in our core principle of commitment to innovation and value creation, we continue to infuse new energy into our business operations, environmental protection, and social care through strategies such as the Green Shopping Program, supporting the underprivileged and emphasizing the comfort of the workplace. We dedicate ourselves to fulfilling our corporate citizenship roles and becoming a reliable partner in everyday life.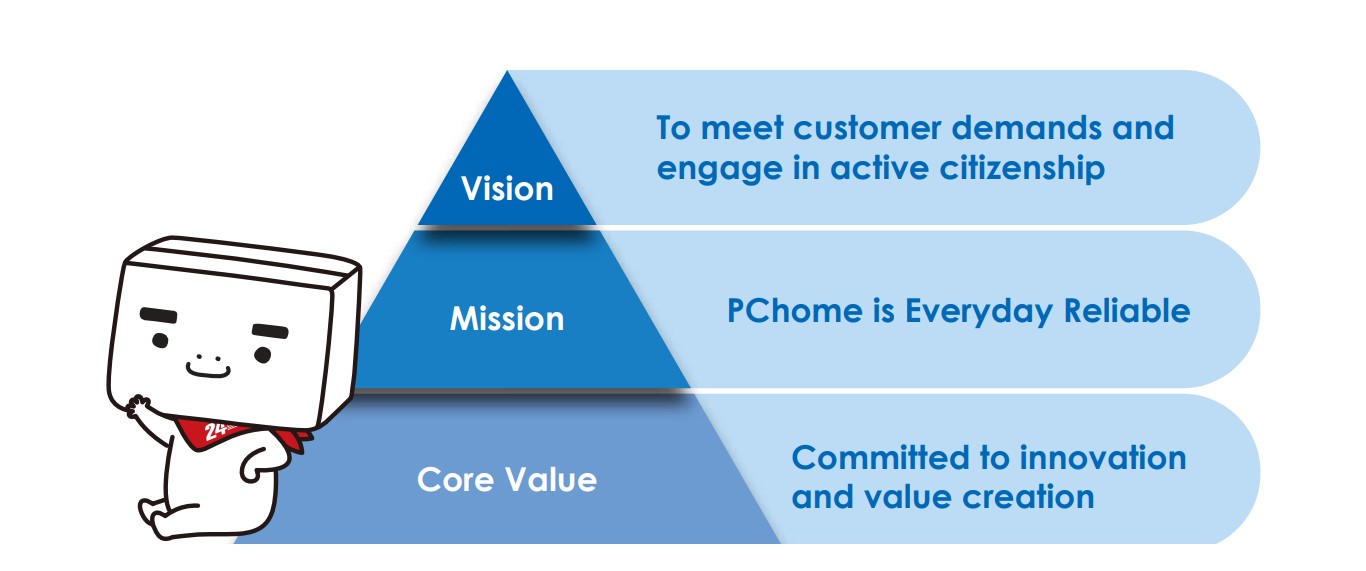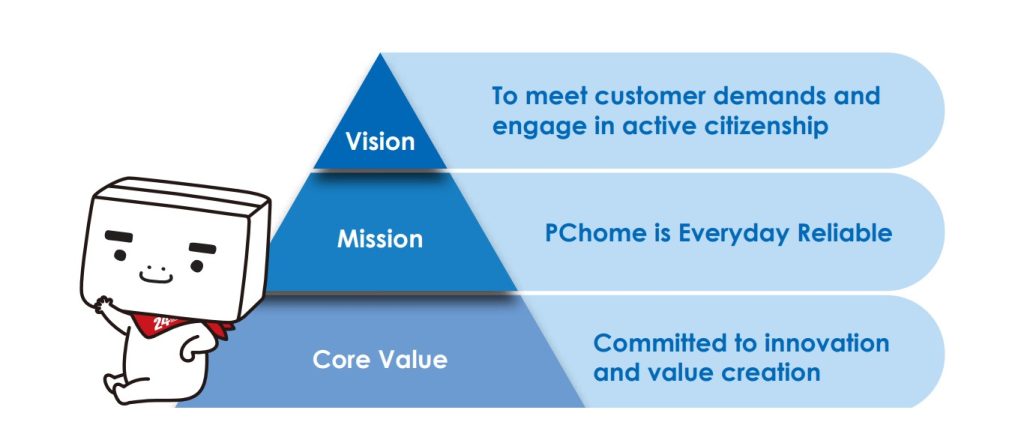 PChome sustainability value chain


Sustainable promotion framework
PChome has a dedicated task force for editing corporate sustainability reports to effectively manage sustainability-related information within the organization and facilitate communication across all departments regarding the planning of relevant affairs. Their main task is to devise management solutions in five categories – Corporate Governance, Products and Customer Service, Eco-Friendliness, Employee Care, and Social Concern – as well as to communicate with stakeholders. The CEO authorizes the highest-ranking supervisor of each department to take charge of decision making and the division of labor and responsibilities for the implementation of intra- and extra-organizational sustainability efforts. The implementation status and resource demands are consolidated daily and reported from time to time to the Chairman or Board members so that they can remain up to date with progress and provide the necessary resources.