A Sincere Partner in Governance
PChome Online first began its operations as a web portal in 1996. On July 14, 1998, PChome Online Inc. (PChome) was officially established. After years of hard work, PChome is now the leading integrated e-commerce service group in Taiwan, providing localized and high-quality e-commerce, online financing, and web portal services.
Company name
PChome Online Inc.
Date of
establishment
Tuesday, July 14, 1998
Listing date
Monday, January 24, 2005
Chairman
Hung-Tze Jan
Location of
headquarters
12F, No. 105, Sec. 2, Dunhua S. Rd., Da'an Dist.,Taipei City 106, Taiwan
Capital
NT$ 1,285,139,450
Number of
employees
1,903(as of December 31, 2021, and including full-time and part-time employees)
PChome Online Inc. is an integrated e-commerce service group engaged in a broad range of business activities such as e-commerce, digital finance, and web portals. At present, PChome offers more than 20 services, including PChome 24h Shopping, a B2C online shopping platform; Ruten, a C2C auction site; PChome Store, a B2B2C online business startup platform; PChome Travel, a travel e-commerce platform; MiTCH, a fashion e-commerce platform; PChome Global, PChomeSEA, and Bibian, which are cross-border e-commerce platforms; and PChome Thai, a Thai online shopping platform. Furthermore, PChome provides mobile payment solutions such as Pi Wallet; PChomePay, a third-party payment system; PChome InterPay, an electronic payment solution; and FinTech companies e-Insure Inc. and 21st Century Digital Technology Co., Ltd. Information about the affiliated companies can be found in the Annual Report.
Annual Report:https://corp.pchome.tw/en/investor-relations/annual-reports/
PChome 24h Shopping is Taiwan's most popular and influential e-commerce brand. We will continue to enhance our service innovation and product range by offering brand options that go beyond consumers' imaginations. We have introduced delivery schedules and routes optimized with Big Data technology and encourage suppliers to place their products at our dedicated warehouses, thereby significantly reducing the handling time from order placement to product shipment. In addition to constantly optimizing our operational efficiency and responding to climate change, a global concern in recent years, we are committed to reducing all possible environmental impacts of our operations as this is our commitment toward sustainable operations in the market. In 2019, we officially launched the Green Shopping Program. Going forward, we will continue to promote environmental-friendly strategies through the influence of our e-commerce platforms, thereby achieving a full product-packaging life cycle and zerowaste vision and realizing our goal of becoming a green e-commerce platform.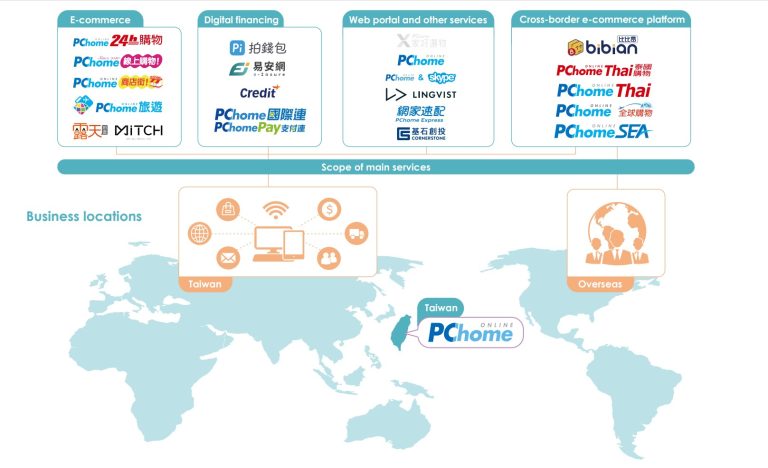 PChome actively participates with associations and organizations promoted by operations, and is excited to connect the influence of the various companies and organizations through industry exchange and the development of ideas to deepen social participation.