An Innovative Partner in Retailing
Marketing high-quality products
Brand strategies and planning
PChome continues to strengthen our current brands while tapping into new self-owned brands. Together with the MOEA, we have launched the Buying Power Store to bolster the digital transformation of social innovation brands while consolidating our organizational resources to construct the ONE PChome ecosystem that meets a range of customer demands. In addition to the ten-million member accounts registered with PChome having direct access, members can now log into all ten of our affiliated service platforms through a single account. In addition, PChome has established the PPoint loyalty system that combines e-commerce, payment flow, and other web services. We have also expanded our services to include general payments, public transportation, and PPoint rebates, thus creating a PPoint ecosystem that spans physical networks and e-commerce operators.
Our e-commerce services include PChome 24h Shopping, PChome Shopping, and PChome Global. There are currently over 5 million products listed on our websites, 2 million of which are in stock, thus making PChome the e-commerce group with the highest number of products in stock. We are also the first e-commerce platform to provide a 24-hour product delivery service throughout Taiwan and a 6-hour delivery service in Taipei City (this is currently on a trial basis). In so doing, we provide highly convenient and real-time delivery services for our customers.


PChome Online Inc. became an industry pioneer in January 2007 with the launch of PChome 24h Shopping, which has since become Taiwan's most popular and influential e-commerce platform. There are currently more than 2 million products in stock, ranging from USBs, cellphones, and daily necessities, to refrigerators, large-size TVs, and washing machines. All of these can be delivered within 24 hours anywhere in Taiwan once an order is placed, thus providing an accurate and quick online shopping experience. We further launched a 6-hour delivery service in Taipei City in December 2013, which is currently operating on a trial basis. Deliveries are available over weekends and holidays to meet consumer demand for prompt delivery.


PChome Online Inc. officially entered the field of e-commerce in 2000 with the establishment of PChome Shopping, a B2C online shopping website. Once a consumer places an order on the site, the order forwarding mechanism is initiated in which the order is forwarded to the vendor for shipping. This process that consolidates supplier development and management, product information management, payment and logistics, and customer series not only significantly reduces the sales hierarchies of consumers and suppliers but also lowers our overall operating costs and product prices as well as presenting consumers with a convenient shopping experience achieved through efficient processes.


PChome Online Inc. launched PChome Global in July 2010, in which products can be delivered from Taiwan to overseas. We build connections in different markets in the global trade through the internet to serve almost 8 billion worldwide consumers for products made in Chinese-speaking regions as well as computer and electronic devices with Mandarin interfaces. We offer a wide range of products to guarantee convenient and borderless shopping experiences. The warehouse management system at our self-operated central warehouse facility enables consumers to shop online effortlessly, and orders are delivered to 104 countries and regions around the world as soon as possible. PChome Global currently supports traditional Chinese, simplified Chinese, and English, and accepts various payment methods such as credit cards and Paypal, thus providing a wide array of services to consumers around the world.
Thanks to our marketing strategies across all age groups, PChome 24h Shopping reached 1,300 million members in 2021. Based on user growth statistics, the year-over-year (YoY) growth in active app users was 23% in 2021 as compared to growth in site-wide active users of 9%. The YoY growth in app downloads was 34%. Since most of PChome 24h Shopping's users shop using their preferred mobile device, we actively manage our social media, such as Facebook fan pages, Instagram, LINE, and YouTube channels, to increase customer interaction and provide them with the latest shopping information. Customers can provide immediate feedback through social media and help us optimize the shopping processes and consumption experience. We also continuously monitor the latest topics and trends on the market and recommend new top-selling products to customers based on their demands. We are also committed to leveraging our social influence by consolidating regular promotions and anniversary promotions, as well as collaborating with iGoods and the Taipei Xiahai City God Temple. These efforts allow us to join with our customers to give back to society through charitable events.
#Double11
#HereComesPChome
#AdvertisementSong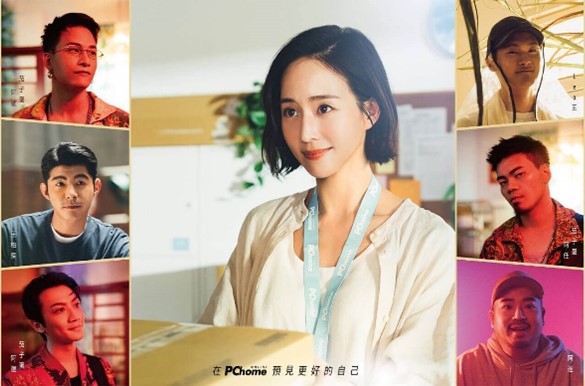 Ada Chang x PChome24h Shopping Here Comes PChome's Double 11 Promotion advertisement
Statistics of PChome 24h Shopping social media accounts
Number of subscribers:52,900
Number of videos:1,493
Views:62.52 million
Number of subscribers:250,000
Number of posts:1,381
Number of likes:1.68 million
Number of subscriptions:
1.66 million
Number of friends:
5 million
Note: Data correct as of June 30, 2022
In addition to our online shopping business, PChome Online Inc. has launched a variety of distinct self-owned brands. For example, PChomeX Crème de la Crème Deals celebrated its first anniversary in 2021. In collaboration with different professionals and brands, we offer a PChome-exclusive product-selection service, allowing all customers to enjoy the satisfaction of high-level products from the comfort of their homes.
Spotlight: Selecting is an Art of Home Life, PChomeX Crème de la Crème Deals
Chairman Hung-Tze Jan has always ensured that PChome is capable of fulfilling its e-commerce responsibilities, delivering a highquality shopping experience to customers, and meeting public demands for a better quality of life. PChome's self-grown brand PChomeX has been committed to reducing the experiential distance between customers and high-quality products in the past year. In 2021, PChomeX not only continued its efforts to create product value based on "empowerment" and "recreation," it has overcome previous operational barriers and expanded its sales channels to more than 5,000 physical locations such as convenience stores, supermarkets, and hypermarkets, thus expanding its sales outlets and opening a wider range of offline and online development possibilities. PChomeX expects its team members to dedicate themselves to offering a wide array of products that cover basic needs such as food, clothing, shelter, transportation, education, and entertainment. We commit ourselves to provide healthy, safe, secure, and high-quality products to our consumers while implementing stringent quality control measures for raw materials, supply chain management, production processes, and product inspections. Our primary duties are to comply with food safety and government regulations. We have established the core belief that quality is better than quantity. Our food products have received third-party verification from national testing agencies and the FDA and are therefore guaranteed to be of the highest quality.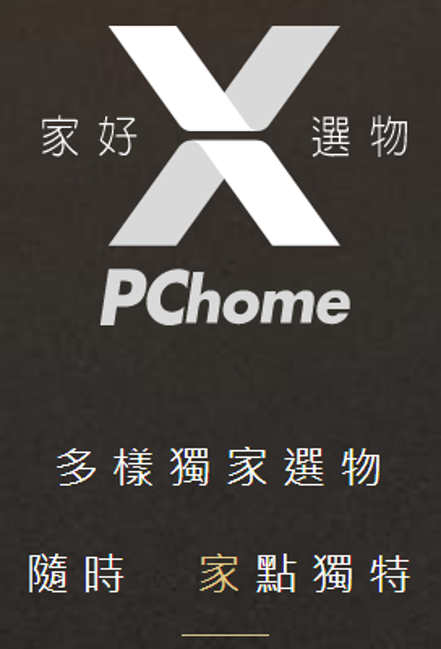 Add Some Uniqueness Anytime at Home
A simple phrase like "Add Some Uniqueness Anytime at Home" reflects PChome X's first key business strategy. PChome X is committed to both helping consumers meet the physiological demands of the five main internal organs (heart, liver, spleen, lungs, and kidneys) from home at any time and to enhancing their mental comfort and adding a touch of uniqueness to their lifestyle.
People nowadays lead a fast-paced life and find it difficult to focus on the quality of their diet at all times. To this end, we have carefully selected a range of products to help consumers add a little uniqueness to their diet at any time.
Taiwan was impacted by the pandemic in 2021, which drastically changed the dining habits and culture of consumers. In the past, many people purchased food through physical outlets and then gradually shifted to online stores. In addition to expanding our range of ready-to-eat foods, PChomeX assists many F&B brands in engaging in the transition to home-based retail. We plan to introduce a wider array of home living products and cooperate with various partners to develop diverse products and achieve market segmentation. For instance, we cooperated with Mazendo's dumplings and steamed meat buns, Tao Chicken, Star Chefs' Beef Noodles, Coopers Beer, and other local delicacies to provide consumers with additional dining options during the pandemic.

PChome Online Inc. also offers a wide array of web services ranging from news platforms, stock markets, email, Kaza personal blogs, news, tour groups, car sales, photo albums, and search engines, thus creating large membership numbers and traffic flow. The portal also provides online advertising services including display ads and broadcast networks. To date, PChome Online has more than 20 million registered members. With increasing influence of the Internet, we continue to enhance the functions of each channel in PChome Online Portal to ensure excellent web services and positive online experiences.
Responsible and sustainable shopping
PChome intends to supply the most reliable products to our customers every day. In terms of product options, we ensure that consumers can purchase the products that they desire, which is why we have consolidated products from major global brands into our brand flagship store on PChome 24h Shopping. Furthermore, we guarantee the authenticity of our products as they are directly supplied from the manufacturer to the consumer. In light of the growing concern for the environment among consumers, we emphasize the importance of environmental protection through action by actively developing eco-friendly and energyefficient products. We have also launched a series of Earth Day-themed activities on March 26 and provide a wide range of eco-friendly options to our consumers.
The increasing number of buying channels has made it difficult for consumers to distinguish the authenticity of a branded product sold online. To allay the consumers' doubts about the products they have purchased, PChome 24h Shopping has joined hands with major brands to establish a brand flagship store in which products across major brands are sold at manufacturer-approved prices. In this way, customer enjoy high-quality products, services, and promotions that are priced fairly. Moreover, the addition of our 24 hour-guaranteed delivery service further enhances the consumers' shopping experience.
The products sold at the PChome 24h Shopping brand flagship store come with quality certifications, product warranties, and comprehensive after-sales services. Limited offers are also launched from time to time. Our cooperation with original brand manufacturers creates a safe and convenient shopping environment for consumers.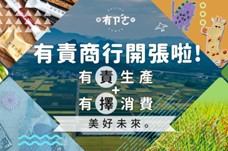 When Taiwan was under a Level 3 alert for two months during the pandemic, PChome assisted many SMEs in engaging in digital transformation to overcome the impacts and challenges of the pandemic. In line with the concept launched by the Small and Medium Enterprise Administration in the Ministry of Economic Affairs, we joined hands with the administration to launch the Buying Power store that shares platform resources such as marketing, cash flows, and logistics. This measure assists social entrepreneurs in undergoing digital transformation while identifying environmentally- and socially-friendly high-quality products. To date, there are 530 items across 24 brands sold at the Buying Power store. This figure is also constantly increasing so that merchants can continue with their production and consumers can continue shopping. Additionally, we donated 17% of the first-month revenue from the Buying Power store to the Taiwan Fund for Children and Families to ensure sustainable operations and express our concern for underprivileged children. PChome expects to convey the responsible production concept of the Buying Power store, thus allowing consumers to enjoy responsible shopping experiences while also creating a harmonious ecosystem and cycle.
In light of the growing concern for the environment among consumers, green living concepts have been incorporated into the market. As an e-commerce leader,PChome Online Inc. upholds our belief of standing together with our consumers in protecting the environment by continuously providing eco-friendly products to our consumers so that they can play a part in benefiting the environment while engaging in online shopping.
Consumers can find a wide range of internationally-renowned green products on PChome shopping websites. These include Electrolux, the first European electrical company to produce a full range of eco-friendly appliances, O'right, a homegrown brand that exclusively utilizes recycled plastic bottles, and ecover, whose products are designed to be fully compliant with environmental regulations.Environmental considerations are incorporated into the research and design processes of these eco-friendly products, some of which have acquired the Leaping Bunny and Cradle-to-Cradle certifications. We dedicate ourselves to offering these diverse green products to our consumers to allow them to realize that shopping and living with us can be green and eco-friendly.
Spotlight: Get to know about eco-friendly labels
Leaping Bunny Certification (Cruelty-Free Certification)
The Leaping Bunny logo is issued by Cruelty Free International. It advocates for alternative solutions to animal testing and requires that no animal testing is used in a product's development or manufacturing process. The certification review standards are strict and the organization audits approved brands every once in a while on an annual basis. Therefore, the Leaping Bunny logo is currently the most credible cruelty-free logo.
Leaping Bunny-certified brands available on PChome Shopping include Astonish, Eco-Me, and ANDALOU.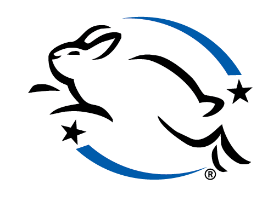 Cradle to Cradle Certification
The Cradle to Cradle Certification is a globally-recognized certification of products for the circular economy. There are five criteria: Material Health, Material Reutilization, Renewable Energy and Carbon Management, Water Stewardship, and Social Fairness. The goal is to encourage manufacturers to incorporate eco-friendly and sustainability concepts into their products beginning from the design stage.
Cradle to Cradle-certified brands available on PChome Shopping  include method and ecover.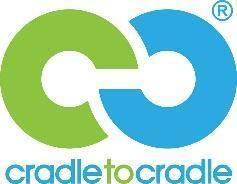 In recent years, much attention has been focused on the stability of Taiwan's power supply and energy transition. Water scarcity and power shortages exacerbated by climate change have had a considerable impact on our lives, which is why PChome emphasizes the green features of a product, such as the availability of energy-efficient, eco-friendly, FSC, and water-efficiency labels. We can effectively reduce the environmental impact of human activity by offering green-labeled products to consumers. In addition to being the first major Taiwanese e-commerce platform to obtain the Carbon Footprint Label from the EPA, PChome 24h Shopping has also collaborated with the EPA's GreenPoint scheme in 2021. Consumers have to first register as a GreenPoint member and then link their PChome 24h Shopping account. They then earn 500 GreenPoints for every order they place subsequently, which can be accumulated and redeemed in subsequent purchases. We expect that this measure not only promotes awareness toward the Carbon Footprint Label but also attract consumers to participate in point redemption activities in a fun way and incorporate green lifestyles and consumption into their daily life.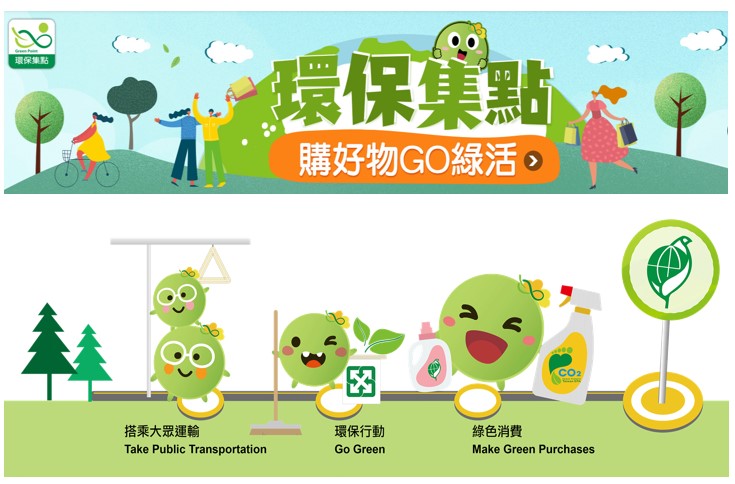 Effortless Recycling, Turning Old Electronics into Gold―Recycling Old Smartphones
As we enjoy the benefits and convenience of smartphones, we tend to overlook the recycling problems resulting from the product's life cycle. In addition to selling smartphones on PChome, we take into account consumers' growing need to recycle their old smartphones. To this end, our websites include various means for consumers to evaluate the status of their old phones and recycle them. To encourage consumer engagement, we created reward schemes such as cash rebates, vouchers, and extra 10% PPoints, ensuring that smartphones approaching the end-of-life phase can be properly recycled and managed, thus fulfilling a circular economy model. PChome 24h Shopping has a "Turning Old Electronics into Gold" webpage where consumers can evaluate their old phones through the website or a mobile app. We have also formulated comprehensive and well-defined recycling procedures. Upon completing the assessment and application steps, all consumers need to do next is stay home and wait for a PChome delivery person to collect the old phones. We then keep the customer updated online about the notification, verification, and issuance of cash returns. The recycling process is in line with the iMT Online Trade-in Standards (iTS).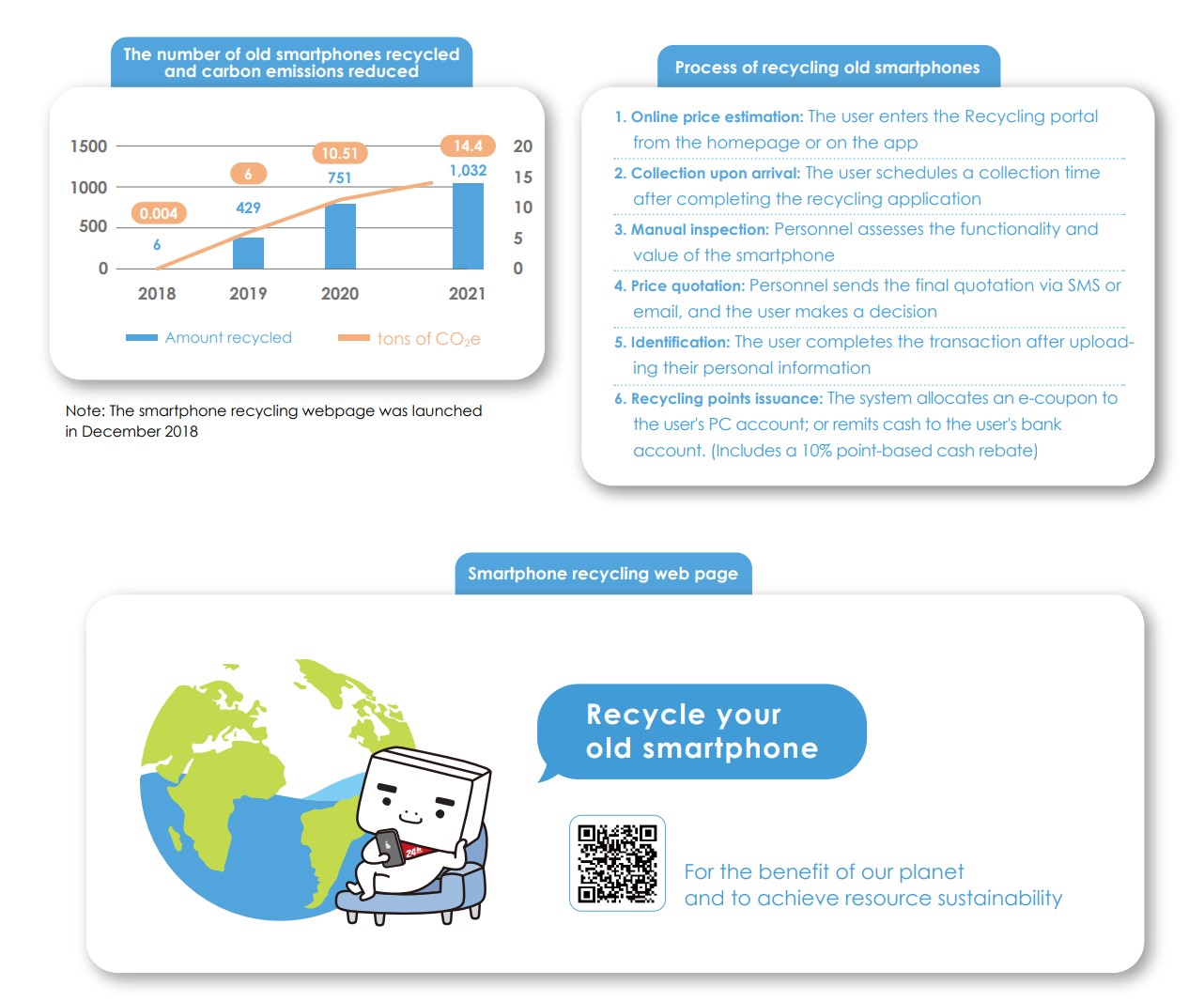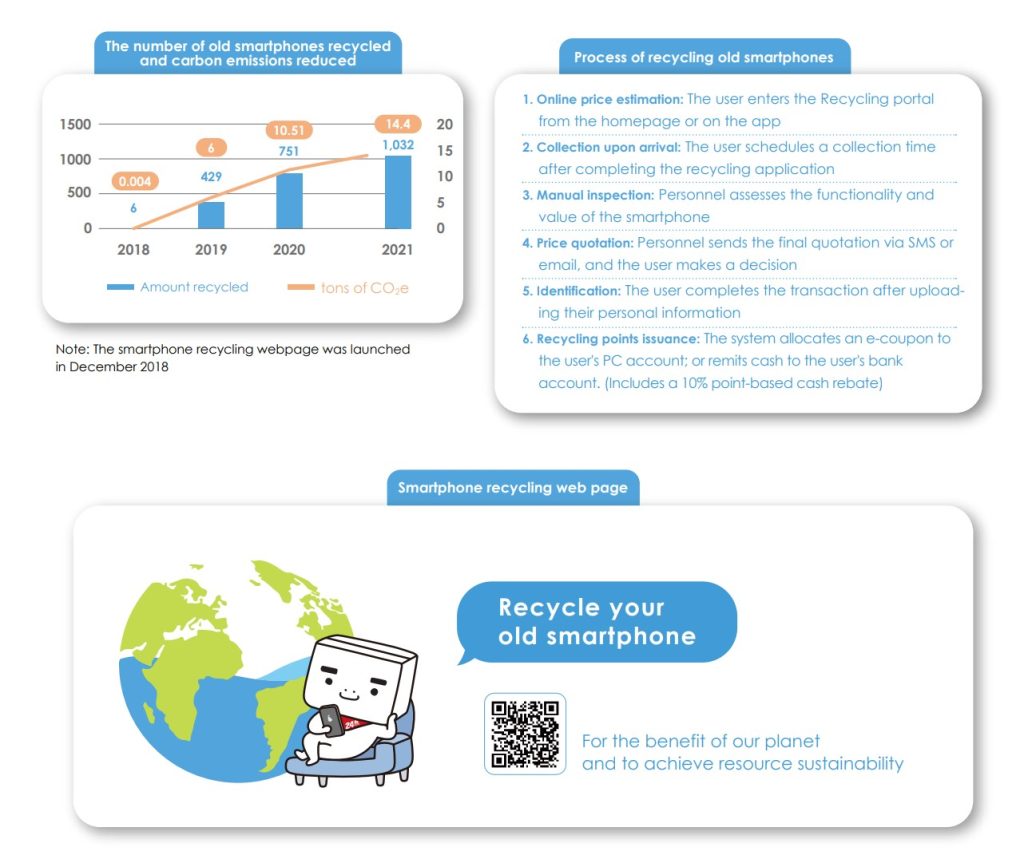 Product review mechanisms and quality assurance standards
While offering a wide range of products, PChome employs a variety of product review mechanisms and quality assurance standards to ensure that every product is safe to consumers. During our business engagements with manufacturers, we first investigate whether a manufacturer's products comply with relevant laws, request manufacturers to complete all necessary information before a product is listed, and inform them that their promotional activities and prices must comply with those regulated by us. Afterwards, inbound stocks must comply with relevant regulations before being stored in our warehouses. Once within our warehouses, our auditors regularly inspect products to ensure that the quality and external appearance meet the required standards. These protection measures ensure that our consumers continue to receive reliable and credible products.
PChome's product review mechanism covers five aspects: essential vendor information, product management, liability for product delivery, legal liability, and product acceptance information transfer. We also devised specific review guidelines for different products and require businesses to comply with these guidelines when reviewing products.
Tobacco, firecrackers, products with pornographic and violent content, recreational drugs, pharmaceutical drugs (excluding Class B OTC drugs), weapons, bullets, and other legally prohibited products
Warehouse processes and management
PChome has standardized the product warehousing procedure. Inbound products arriving at our warehouses are subject to various product inspection procedures to ensure that the products safely enter storage. In terms of warehouse control, we have established three lines of defense for quality assurance, including post-storage validity period management, quality spot checks, and audits, so as to ensure that the stored products have not expired or spoiled.

Triple lines of defense in warehousing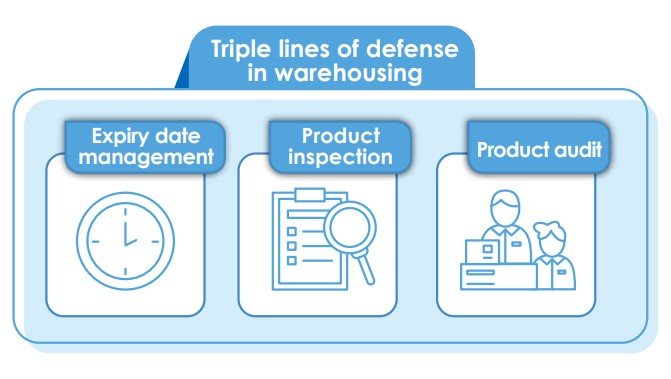 Validity period management
PChome has devised different permitted storage periods and withdrawal periods for products with different validities, as well as systematic monitoring and control of product condition. Our warehouse employees reinspect the quality of a product before shipping it to the consumer.
Upon signing a purchase contract, PChome requests that suppliers provide proof of product inspection. To guarantee product quality and safety, PChome also cooperates with Intertek, the FDA, and other third-party certification and verification agencies to test for aerobic plate counts, E. coli, food additives, toxin levels, heavy metals, and pesticide residues, as well as inspections of food and cosmetics labeling, and prescription reviews of our self-owned products.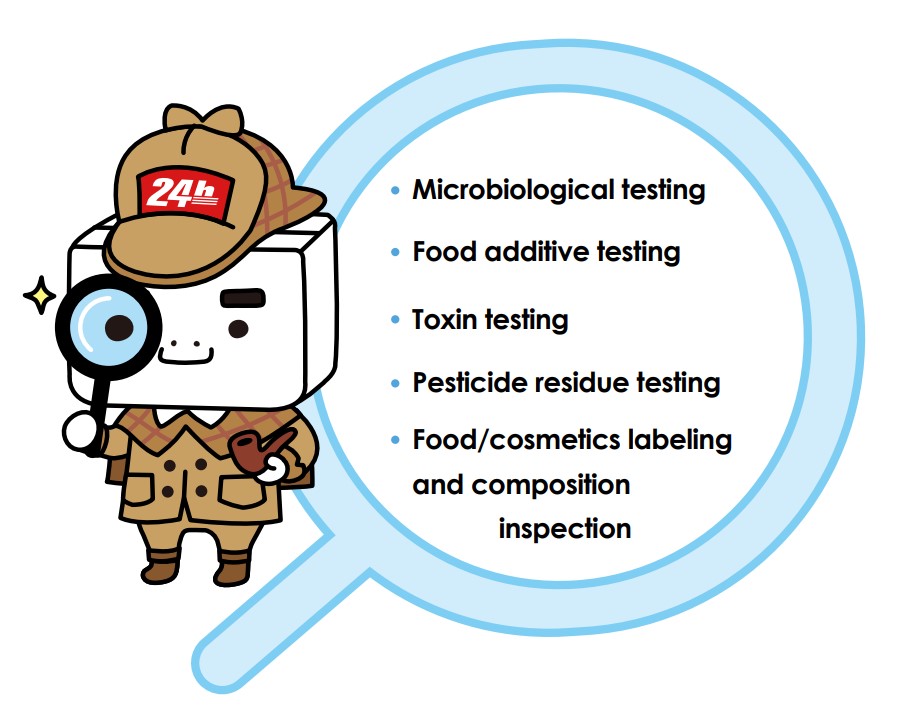 PChome has a warehouse audit task force whose members perform daily audits on products stored in specific places. The audit includes checking for damage or mold growth on products, signs of spoilage, and product expiration. Non-defective products are cleaned and arranged to ensure optimum condition. Defective products are filed, photographed, and verified prior to subsequent treatment.
Product recalls include ordinary recalls and special recalls.